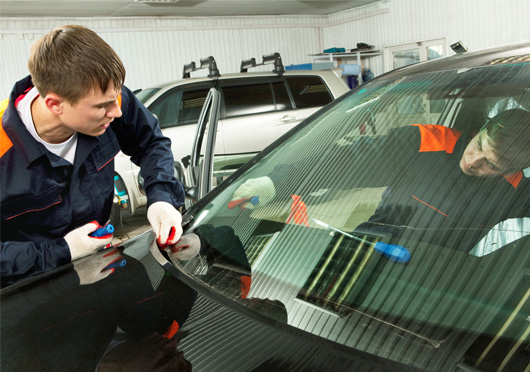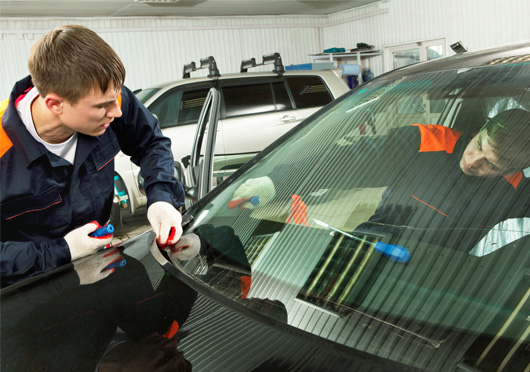 In a nutshell: AEGIS Tools International, Inc. designs, manufactures and sells a full line of windshield repair equipment and auto glass installation tools.
A little history:  The AEGIS line of products goes back to 1982, when Robert Birkhauser invented the first AEGIS Windshield Repair System for use by Auto Glass Specialists, Inc., his family's chain of auto glass installation centers headquartered in Madison, Wisconsin. In those days, windshield repair was an emerging service available primarily from repair-only franchises. Viewed as a serious threat to the auto glass replacement industry, windshield repair reduced the demand for replacement and directed referrals away from replacement shops. Never daunted by a challenge, the Birkhausers decided to offer repair as an additional service, but needed high-quality tools without franchise fees. Soon, the AEGIS Windshield Repair System was designed, tested and patented. Sales to other auto glass replacement businesses began worldwide.
Over the years, AEGIS has designed innovative glass installation tools and refinements to their windshield repair system. In 2006, the Birkhausers sold the Auto Glass Specialists installation centers to Belron North America, but retained AEGIS Tools International, Inc. as a separate corporation.
In 2022, the Birkhausers retired and sold AEGIS Tools International, Inc. to Wood's Powr-Grip, Co. Inc. (WPG), a manufacturer that supplies the suction cups used in many AEGIS products. This natural progression of a long-lasting business partnership means that WPG has now expanded into the auto glass industry, in addition to their traditional markets in architectural glass, plastics, engine valves, sheet metal, insulated metal panels, solid surfacing, laminates, stone slabs and appliances.
Today: AEGIS Tools International is a Wood's Powr-Grip DBA for Windshield tools, located in Laurel, MT, (just west of Billings, Montana's largest city). AEGIS and WPG products are sold worldwide through a network of distributors and this website. AEGIS' specializes in windshield repair kits and other tools to make glass installations safer and more efficient. We pride ourselves on using components that are made in America and assembled at and shipped from our Montana production facility.
Our Pledge: AEGIS strives to provide the highest quality products, service and customer support at a competitive price. Trust experience. Trust AEGIS Tools.